I just discovered this exciting news that
Technitium DNS Server
and
Technitium Mesh
has been archived by the
GitHub Archive Program
in the
Arctic Code Vault
!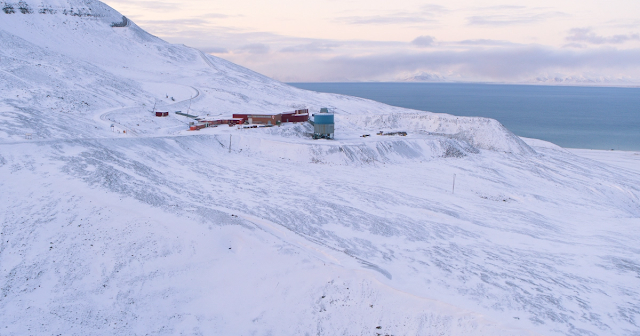 GitHub Arctic Code Vault
GitHub Archive Program's mission is to preserve open source software for future generations by storing public open source code repositories in an archive built to last a thousand of years.
GitHub took a snapshot of all active public open source repositories on 2nd Feb, 2020 to archive in the code vault. The total data of 21 TB was stored using digital photo sensitive archive film designed to last for a thousand years.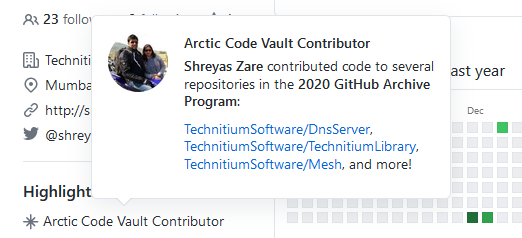 Arctic Code Vault Contributor Badge!
To recognize and celebrate the contributions of all the software developers, GitHub now shows a badge on the
GitHub profile page
. Hovering on the badge shows some of the repositories that were included in the archive.
I hope they do the archive again in coming years since the current archive contains old version with quite a few bugs!